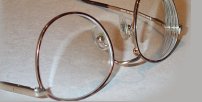 Hoyt strategically manages entire manufacturing chain from product conceptualization till production runs.
Hoyt's core strength is its ability to receive, convert and deliver all types of assignments for plastic, sheet metal and metric parts / products.
Unique combination of effective design solutions and Korean Manufacturing precision / speed is the key feature of our business. Hoyt's ability and supplier base in India and Korea has empowered customers to launch their products in shortest possible time.

Main business domain of Hoyt Engineering is :
Engineering services for plastic and metallic parts

Precision tooling of any size and shape

Integration of Korean manufacturing resource with Indian analytical skills

Local hand holding for customers in all stages of products
In each of these services , Hoyt has consistently delivered flawless products such as head lamps , tail lamps , Air vents , Grab handles , Engine cabin parts , Medical parts , Electrical and electronics equipment parts , Molds , progressive dies , Jigs and fixtures , . As a result, many medium and large companies in India and overseas, use Hoyt Engineering as a partnering company in their Product life cycle.

| | |
| --- | --- |
| | |
| | |
| | |
| | |
Mission Statement
Our mission is to strive for the satisfaction of the customer, Employee, Shareholder and Society to achieve:
For the Customer
Highest Quality Services
Zero defects
On time delivery
Efficient ( fast and correct) response to all customers needs
Continuous research and development to enhance quality and to reduce cost
For the Employee
Personal and professional growth
A delightful working environment
Reward of merit ( competence, hard work and integrity)
For the Shareholder
Maximum EPS
Healthy growth
Secure and profitable future
Advanced MIS
For the Society
Highest level of corporate governance
Quantum contribution to social upliftment
Environment friendliness